Contracts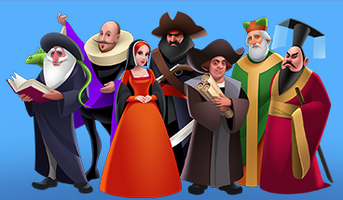 Contracts are tasks which you do for famous sailing personas. They usually require you to send some materials to the contractor in exchange for a reward. Contracts can be divided into two basic categories:
Regular or permanent contracts (listed below) and
Event or time limited contracts that are listed here.
Regular Contracts
Travel time of these contracts have change with the update on March 26th, 2019. For more info about them, check each contract pages.
Parent Contractor refers to a contractor who can be done once a certain level is reached and/or a certain Exploration is completed.
Vasco da Gama can be done once you complete the fifth Exploration even in case you don't have finished Columbus.
Child Contractor refers to a contractor who is available only in case previous one has been completed.
Fernão de Magalhães can be started once Amerigo Vespucci has been completed and Amerigo Vespucci can start once Vasco da Gama is completed.
Trending pages
All items (41)
Community content is available under
CC-BY-SA
unless otherwise noted.